Oklahoma Pediatrics
We are affiliated with Children's Hospital of Wisconsin, where our physicians practice. We are conveniently located in the Greenway Medical Complex on 103rd Street, just south of Oklahoma Avenue.
View video profiles of our doctors: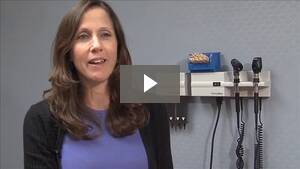 Office hours
Monday
Tuesday
Wednesday
Thursday
Friday

8:30 a.m. to 5 p.m.
8:30 a.m. to 5 p.m.
8:30 a.m. to 6 p.m.
8:30 a.m. to 6 p.m.
8:30 a.m. to 5 p.m.
Appointments
All visits are by appointment only. However, we will see your sick child the same day and encourage you to call as early in the day as possible. Well visits (physicals) are available; be sure to call ahead to schedule to ensure you will have it completed in time for school or sports activities.
Several of our doctors have extended evening hours:
Dr. Cornell: Wednesdays until 6 p.m.
Dr. Hahn: Thursdays until 6 p.m.
We are accepting new patients and offer free meet-and-greet appointments to get acquainted with the pediatrician before the birth of your baby. Our physicians are able to see your newborn at Aurora Women's Pavilion of Aurora West Allis Medical Center.
Contact us
Contact us at (414) 321-3951 for appointments and after-hours emergencies. Oklahoma Pediatrics has evening and weekend phone coverage for emergencies.
We are located at 3365 S. 103rd St., Suite 100, Greenfield, WI 53227.
Phone: (414) 321-3951 · Fax: (414) 321-8307
Emergency numbers
For life-threatening emergencies, dial 911.
The Wisconsin Poison Center phone number is 1-800-222-1222.