Pediatric Consultants of Wisconsin
Subscribe to the Pediatrics Consultants of Wisconsin e-newsletter!
Pediatric Consultants is comprised of four board-certified pediatricians that strive to achieve the best physical, mental and social health and well-being for our patients from infancy to young adulthood.
We are affiliated with the experts of Children's Hospital of Wisconsin, and partner with Children's Hospital specialists to provide the highest quality of health care.
Pediatric Consultants is accepting new patients. We offer a free prenatal visit to meet the physician before the birth of your child. Call between 8:30 a.m. and 5 p.m. to set up an appointment.
Schedule your physical exams several weeks in advance of your desired time. If your child is ill, we will see your child the same day, extending office hours if necessary. Call early in the day to set up your appointment time.
The physicians at Pediatric Consultants provide continuous phone coverage for emergencies in the evenings and on weekends.
During regular office hours and in after-hours emergencies, call (414) 258-0606.
View video profiles of our doctors: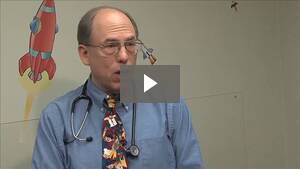 Office hours:
By appointment only, please.
Monday–Friday 8:30 a.m. to 5 p.m.
Saturday (sick children only). Call after 8:30 a.m. for morning appointments.
For life-threatening or serious emergencies, call 911 or go directly to the nearest emergency room. We recommend the Emergency Department/Trauma Center at Children's Hospital of Wisconsin.
Wisconsin Poison Center, call: (800) 222-1222.
Flu vaccine
Pediatric Consultants has flu vaccine. Call our clinic at (414) 258-0606 to make an appointment for your flu shots. Learn more about immunizations at chw.org/immunize.